What Is Motivational Interviewing?
Motivational interviewing (MI) is a form of collaborative conversation for strengthening a person's own motivation and commitment to change.
MI helps others become willing, able and ready for change. MI is designed to strengthen an individual's motivation for and movement toward a specific goal by eliciting and exploring the person's own reasons for change within an atmosphere of acceptance and compassion.
MI has been shown to outperform traditional persuasion strategies (such as advice-giving, education, and confrontation) for promoting sustainable behavior change. In contrast to persuasion strategies that seek to compel change through external mechanisms, MI strengthens an individual's intrinsic motivation through enhancing willingness, ability and commitment for positive change. MI does not impose change, but rather supports sustainable change in a manner congruent with the person's own values, concerns, beliefs and wishes.
You can visit the official MINT Website at: www.motivationinterviewing.org



About Ali
Ali Hall (JD) is a member of the Motivational Interviewing Network of Trainers (MINT) and an independent consultant and trainer.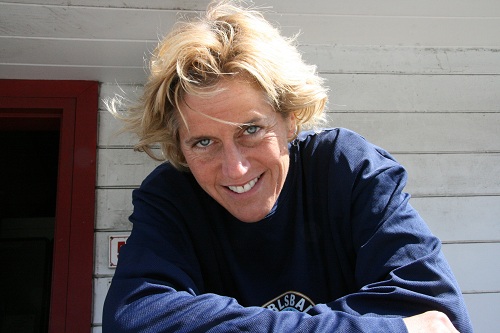 I have a passion for working with helping professionals, in all fields and contexts, enhancing their abilities to help their clients make positive and sustained changes. Since 2006, I have been a member of the Motivational Interviewing Network of Trainers (MINT) and an independent consultant and trainer.
I have been fortunate to have designed and facilitated over seven hundred Motivational Interviewing (MI) workshops for behavioral health clinicians, psychologists, psychiatrists, program administrators, educators, social and child welfare workers, health care providers, health coaches, and criminal / juvenile justice professionals, as well as training for trainers in evidence-based practices.
I am also a training associate for the Center for Strength-Based Strategies as well as the University of California at Davis. I provide MI coding and skill development coaching, and provide consultation to systems and research projects for effective MI implementation.
I serve as a reviewer for the National Registry for Evidence-Based Practices and Programs (NREPP). A California native, I spent my undergraduate years at Occidental College in Los Angeles, and completed graduate studies in organizational behavior at the School of Industrial and Labor Relations at Cornell University as well as my J.D. at the Cornell University School of Law.
In my spare time, I do marathon swimming, raising funds for at-risk kids' charities.
My Client List
Blue Shield of California
US Dept of Veterans Affairs
University of California at Davis
Johns Hopkins School of Nursing and Departments of Medicine and Surgery
Johns Hopkins Employee Wellness Programs
University of Maryland School of Social Work
McKesson Patient Relations Solutions
ViroPharma
Maryland Department of Mental Hygiene
Center for Strength-Based Strategies
Health Education Training Institute
University of Kentucky/Faith Moves Mountains Appalachian Lay Health Advisors
Los Angeles County Department of Probation
Riverside County Department of Probation
Santa Clara County Department of Probation
Marin County Department of Probation
San Bernardino County Department of Probation
Tennessee Board of Probation and Parole
West Virginia Department of Corrections
Carroll County (Maryland) Department of Health
t3 Homeless Services
MDRC
MANILA Consulting
Goodwill Industries of the Chesapeake
Anne Arundel Community College (Maryland)
Healthy Howard County (Maryland) Health Coaching
Nevada Nurses Association
American Federation of Teachers
Cigna
University of Massachusetts Memorial Hospital and Medical School
Delaware Technical Community College
Delaware Department of Corrections
Vital Decisions LLC